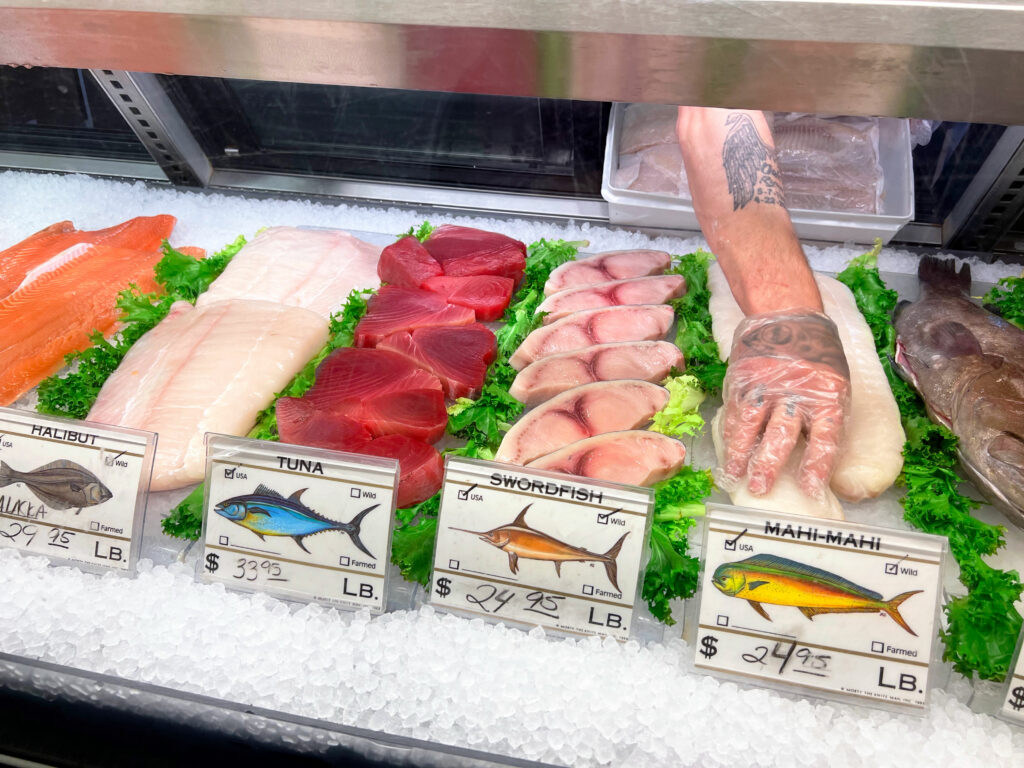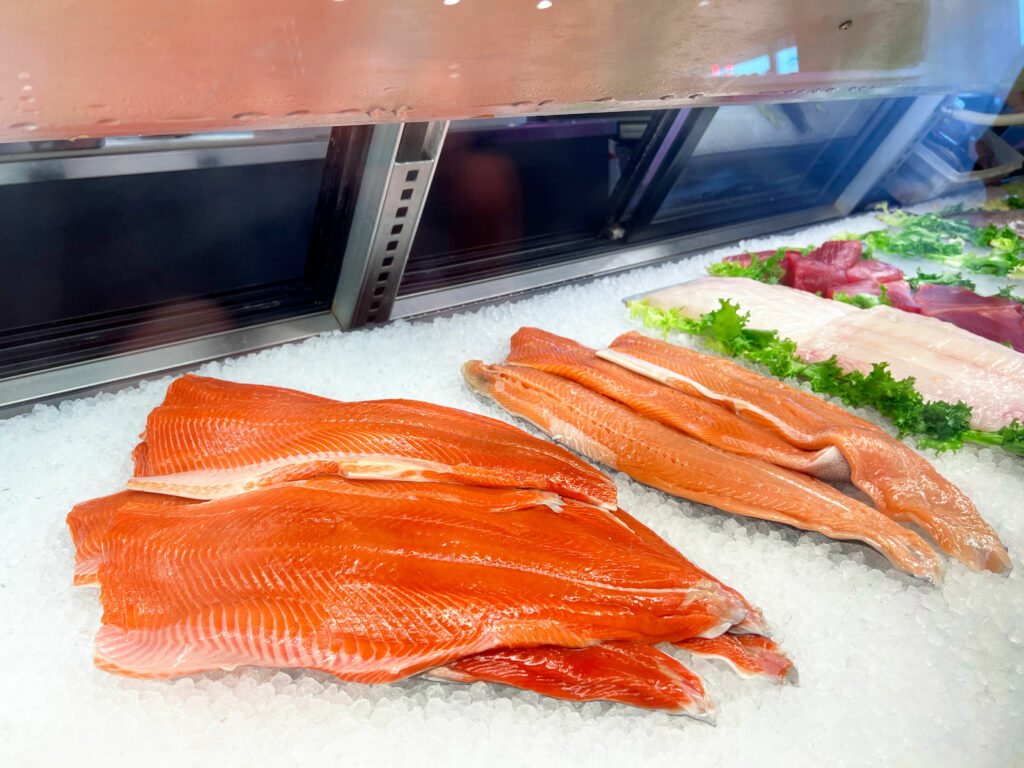 Quality Fish for Every Home Cooked Meal
Waterfront's seafood market prides itself on having the freshest fish in the Midwest. We have been buying from the same fishermen for years and so we can avoid the middleman and bring you quality seafood without the high price tag.
Whether it's our plump delicious oysters from the east coast, Ahi tuna from the gulf, or the best salmon in the world from the Pacific Northwest, you can always be sure that Waterfront is getting your fish from the best sources at the peak of their season.
Since our fish is flown in from around the world, freshness is critical. Our fish and seafood arrive via air-freight and is loaded directly into our specially-built cooler at the airport to keep everything as cold as when it left the docks. We pick up our fresh catch and our full time fish cutters process the stock the same day.
---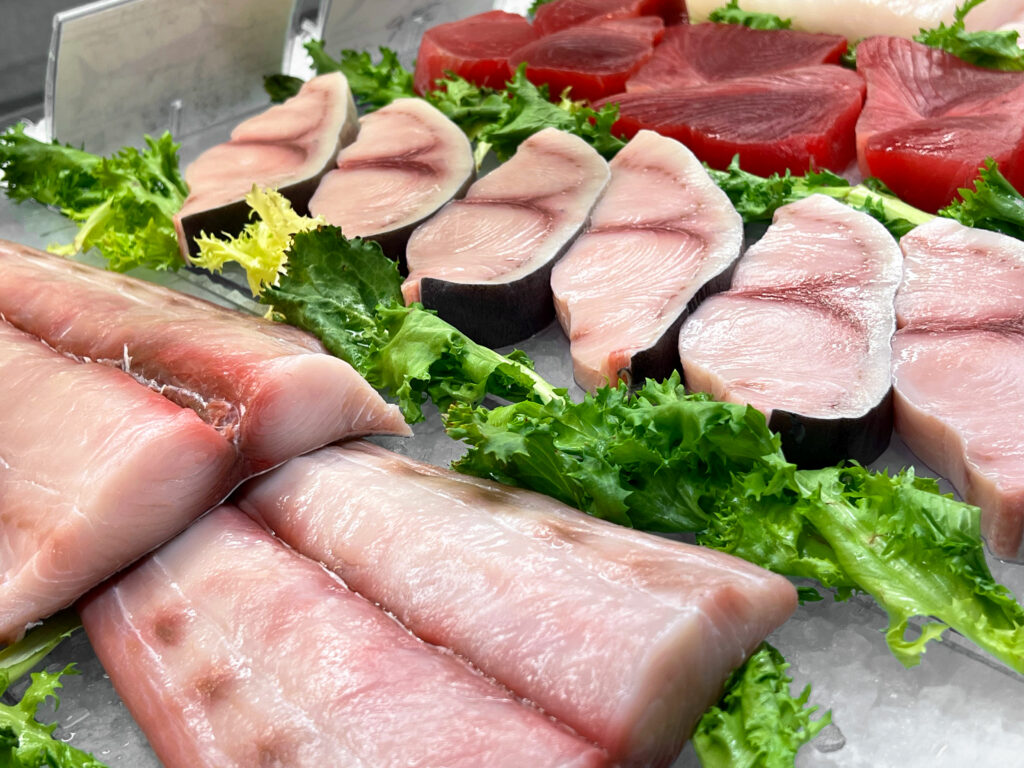 Fish availability always depends upon the fishing season, weather, and (of course) a little bit of fishermen's luck.
Our Wednesday specials are always chosen based upon the fish we have in the market at the top of their seasonal peak. And remember, anything that is in the market can be prepared for you in the restaurant.
We want you to be comfortable cooking our fish at your home. Please ask our experienced staff in the seafood market on cooking ideas and techniques, seasoning and storage. The market not only has the freshest fish around, we also carry spices and kitchen tools that will make cooking fish easy and fun. Don't forget to check our Recipes section on the website for some basic fish cooking techniques and delicious recipes.
And, as always, you can be assured if we are not satisfied with what's coming in our back door, it won't go out our front door.